In England it designs environmentally friendly solar power plant
23 October, 2014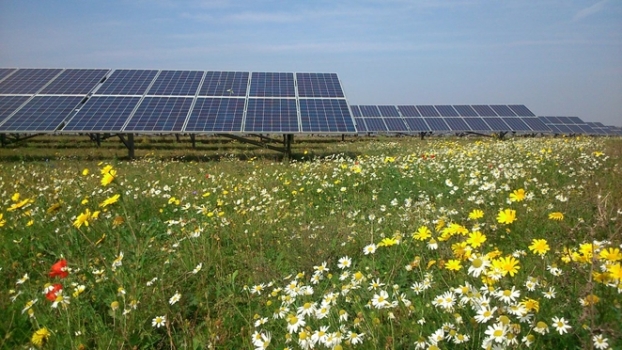 (Rinnovabili.it) – Often when dealing with news of large solar power plants there are those who raise objections about the true environmental impact of these facilities. Legitimate concerns that should become part of the normal process of designing any system, even when it comes to renewables. This principle inspired the British Primrose Solar, in collaboration with Solarcentury, announced it would carry out "the most environmentally friendly solar farm in the world." The project plans to build a solar power plant on the ground from 48 MW in Southwick Estate in Portsmouth. At full capacity the plant will produce enough clean electricity to meet the electricity needs of 11,000 homes and will do so impacting as little as possible on the environment.



Vitra to give to their environmentally friendly solar power plant, the two companies have adopted a responsible approach that attention to detail all phases of the project from installation to monitoring center. Work will begin with a complete analysis of the site ecologically, in order to draw up a plan for the protection of wildlife and the protection of their ecosystem.

The plan also includes: planting of fine pitch between modules to recreate the habitat necessary to pollinator species, such as bees and butterflies; the use of solar power and generators biodiesel during the construction phase; the use of composting toilets for permanent personnel to the installation and maintenance of equipment; canteen zero km during the construction work and recycling of food waste; carpooling for all journeys to and from the site of installation; CCTV cameras operated thanks to the technology of hydrogen fuel cell, for the supervisory activities. Moreover, in spring and autumn, the area will be destined to pasture and that Primose is working with local schools to organize visits and learning sessions on the benefits of renewable energy.